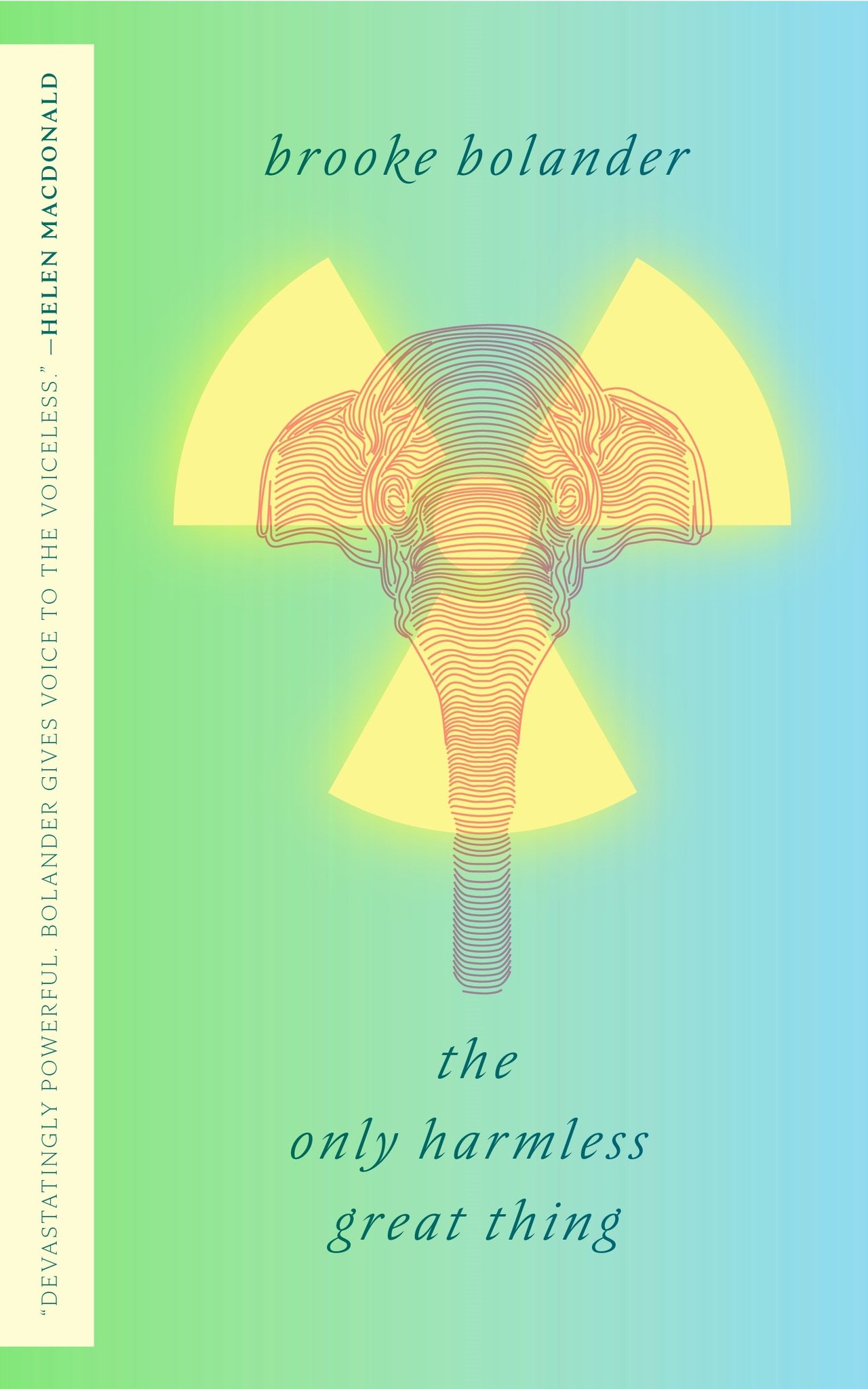 – goodreads –
Short but stunning. Despite probably not being long enough to even qualify as a novella, there's a lot packed inside the small space. It's about history, revisionism, stories, taking your truth back, humans exploiting other species without regard for anything but ourselves. And it's beautiful. Highly, highly recommended.
Stories, too, they discovered. But it was a funny thing: They were shattered into pieces, like the Great Mother who had scattered them, and no one tale held to the ear by itself could ever be fully understood. To make them whole required many voices entwined. Then and only then could we become the undying We, endless voices passing along the one song that is also Many.
Set in an alternate reality where elephants – sentient and being able to communicate with humans – became associated with radium and the Radium Girls, the story is composed of several intertwining points of view, past and present combined. Kat, a scientist who wants to make elephants glowing wardens of the radioactive waste sites. Regan, a dying Radium Girl teaching an elephant to paint dials. Topsy herself, captive and angry and pitying humans. The elephant Mothers as a collective.
The prose is gorgeous and chameleon-like, fitting each perspective like a glove. Bolander plays with words and doesn't use phrases and language in conventional ways, especially when it comes to the elephants. It's exactly the kind of stunning, stylistic, modern prose I love, and even though it did take me a while to get into it, it was worth it.
Enjoyment: 5/5
Execution: 5/5
Recommended to: fans of literary SFF, those looking for a short read
Not recommended to: those who prefer straightforward stories