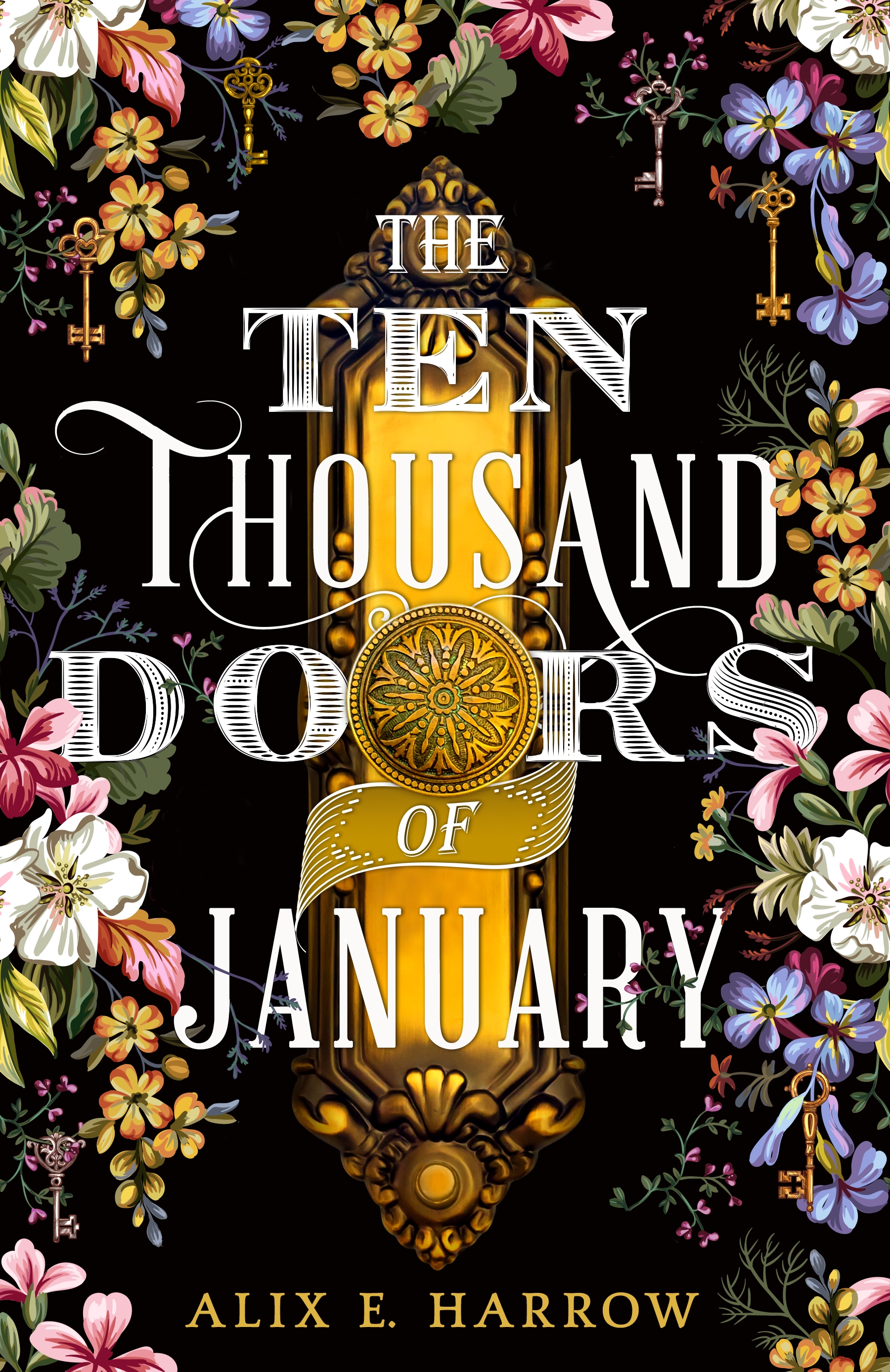 – goodreads –
ARC received from the publisher (Redhook) on Netgalley in exchange for an honest review.
Absolutely stunning and a strong candidate for the best book of 2019 for me, Ten Thousand Doors of January combines gorgeous prose with equally compelling characters and story. It's a book about books, a story about stories that hooked me in the first paragraph. It couldn't be more my type if it tried.
Reason and rationality reigned supreme, and there was no room for magic or mystery. There was no room, it turned out, for little girls who wandered off the edge of the map and told the truth about the mad, impossible things they found there.
January Scaller is a mixed-race girl growing up in 1900s America. Her father is often absent, so she lives with his employer, the wealthy and influential Mr. Locke, a member of a secretive archeological society. She's provided for beyond what her father could ever have managed, but horribly lonely and longing for freedom. Then one day her father fails to return…
The story of a young woman who struggles against the restrictions and prejudices of the society of her era and against people who want to chain her and mold her into someone more proper is a familiar one, but for me it works every single time. Though that's not all there is to it, either. There are Doors and adventure and revelations and friends found along the way. It somehow manages to evoke both comforting familiarity and feel fresh and new. If there's anything I could compare to, it would be Seanan McGuire's Wayward Children, but longer and less didactic.
The writing style is the main star of the book. It's achingly beautiful, gorgeous enough to make me highlight almost every paragraph in some sections, yet very easy to read. The atmosphere is so thick you could cut it with a knife – I don't think I've ever encountered a book that instills a sense of wistful nostalgia and yearning quite as well. I found that a lot of modern fantasy is missing the sense of wonder, but this has brought it back in full force.
If anything, I wish we got to spend more time exploring various other worlds. The conclusion is satisfying (it also made me tear up a bit but in a good way I swear) and the length felt just about right for the story, don't get me wrong, but the concept is so interesting I couldn't get enough.
Enjoyment: 5/5
Execution: 5/5
Recommended to: fans of the Wayward Children novella series, suckers for prose, those who like story-within-a-story structure and books about stories, anyone looking for unique, character-focused books
Not recommended to: this is slower and more "literary" so if you prefer action and excitement or defined magic, you're gonna have a bad time