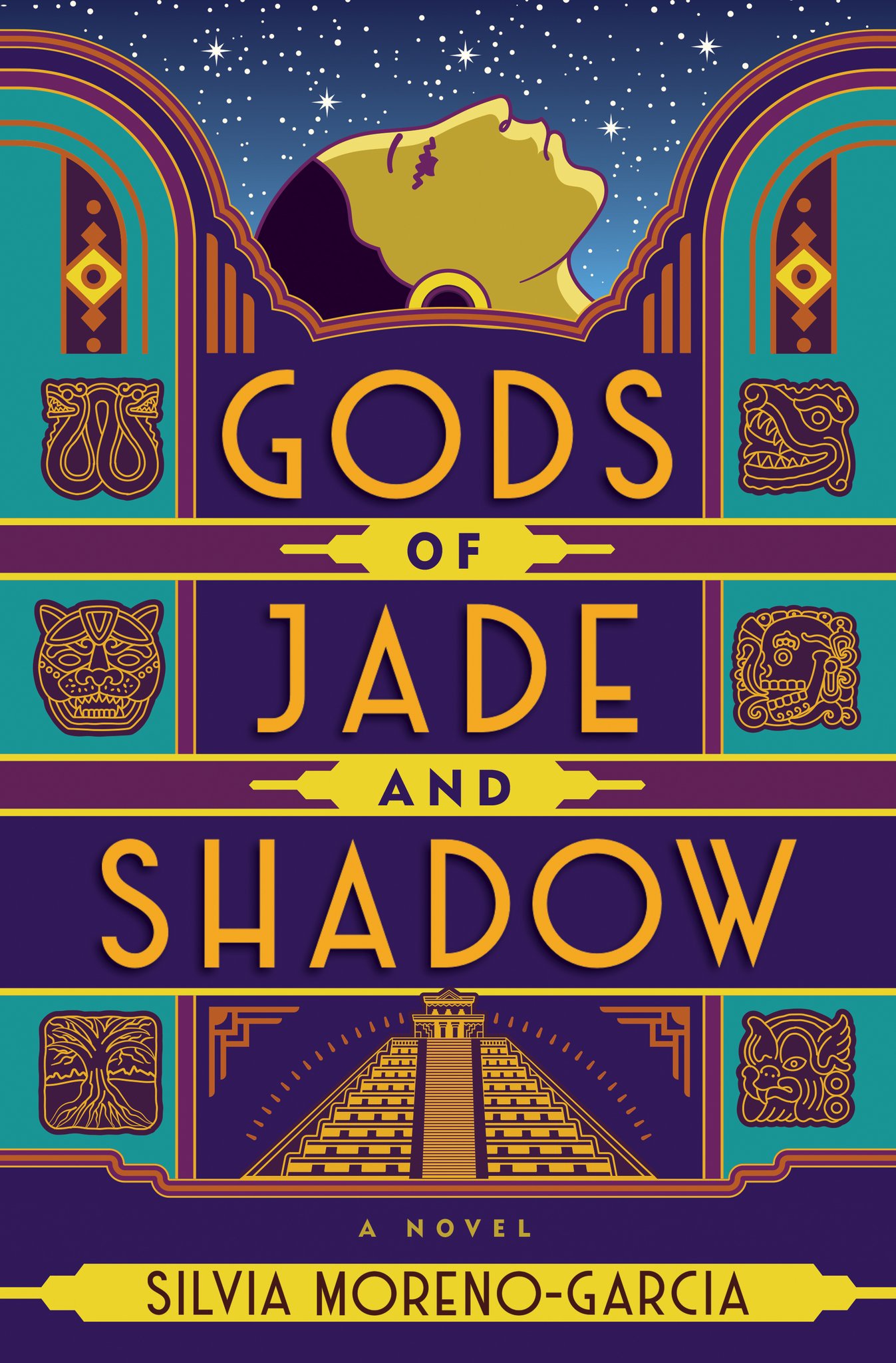 – goodreads –
ARC received from the publisher (Del Rey) on Netgalley in exchange for an honest review.
I won't lie, it was the cover that made me request the ARC (look at it!). 1920s Mexico is not a setting I've seen before either, I'm a sucker for mythological fantasy…in short, I was intrigued. And I can now safely say I did not regret it – if you like the idea of it too, it's definitely worth a read.
Some people are born under a lucky star, while others have their misfortune telegraphed by the position of the planets. Casiopea Tun, named after a constellation, was born under the most rotten star imaginable in the firmament. She was eighteen, penniless, and had grown up in Uukumil, a drab town where mule-drawn railcars stopped twice a week and the sun scorched out dreams.
Casiopea Tun works as a servant in her grandfather's household, undervalued, abused, and dreaming of the day when she will be able to move to a bigger town…then she accidentally frees a Mayan death god when cleaning. They end up travelling across Mexico in search of his stolen body parts to recover his full power and defeat his twin.
The middle of the book was fun, but fairly predictable and repetitive (go to a new town, convince someone to hand the finger or eye or whatever over, repeat). On the other hand that's pretty much how a lot of myths are – just think of Greek mythology and Hercules – so I'd say this is a feature more than a bug. It doesn't help that I used to be a huge mythology nerd either. Plot-wise, it's the kind of book the ending either makes or breaks and I'm glad to say the ending was perfect. It made sense, it tied everything up, it was satisfying, and totally not what I expected.
Though this is an adult fantasy book, it has plenty of crossover appeal with the YA audience. Casiopea and Hun-Kamé have the exact sort of "god and sassy mortal girl who takes no shit" dynamic that I suspect will make it quite popular. The trope is very hit or miss with me, but here I thought it worked pretty well.
However, the worldbuilding is where it really shines. 1920s Mexico, various elements of Mayan mythology…plus there's a lot of travelling around, so we get to see quite a bit of it. From tiny backwater villages, to Mexico City, to the lively port of Veracruz and many other places. If well-realised settings that are not medieval Europe are a draw for you, I'd highly recommend it just for that.
Enjoyment: 4/5
Execution: 4/5
Recommended to: fellow suckers for covers, those looking for original worldbuilding and non-western fantasy, fans of the god/sassy mortal girl dynamic
Not recommended to: anyone looking for romance