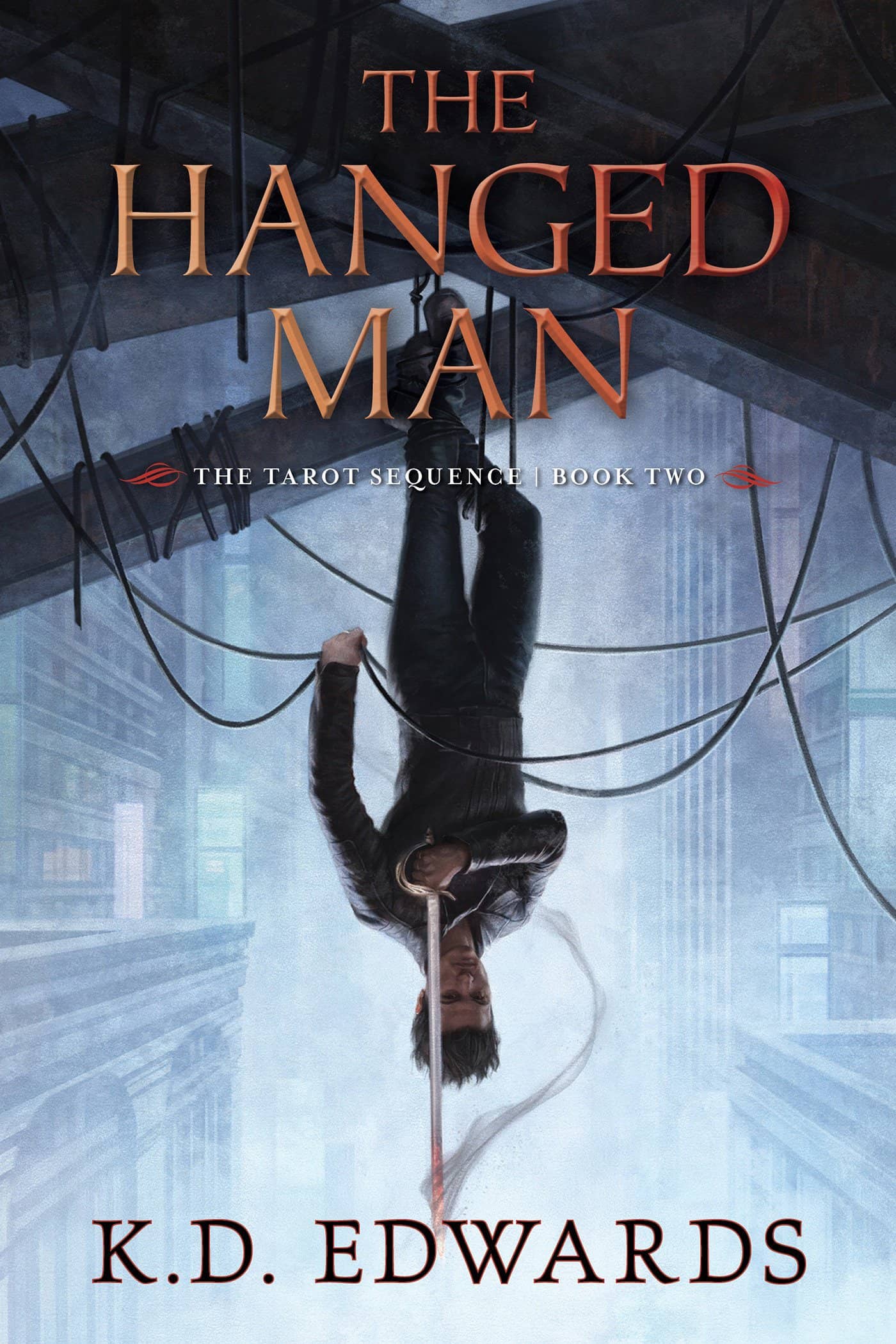 – goodreads –
ARC received in exchange for an honest review. Additionally, this review includes no spoilers for The Last Sun.
After finishing, I had precisely one word: Wow. That's it. That's the review. Pack up, go home, we're done.
More seriously, if the first book was pretty good, this one makes me want to read everything the author puts out. The pacing is good, but the characters are perfect and it gave me all of the feels. It's a perfect blend of action-y and character-focused and offers something for just about everyone. Me, for one, included!
I don't want to say anything about the plot except that it involves the titular Hanged Man and that of course, Rune and Brand and their adorable chosen family find themselves in dire danger again. The pacing is, naturally, breakneck and utterly compelling. No surprises there.
Just don't go in expecting a light read. It's much darker, veering into straight-up horror at points. Shit gets real, fast. The creepy atmosphere in a particular set of chapters is on point. I had to put the book down for a little at a few points because I was afraid for the characters and the tension got too much. Most of the time, with most books, you know it's going to end fine and that nothing really bad can really happen to the protagonists – not here.
Luckily, the horror and darkness are balanced out by an equal amount of heartwarming moments, which is what raised the rating compared to book 1. There were two scenes in particular that completely melted my heart. I love found families, I love characters who genuinely care for each other, I have a massive weakness for broken protagonists and all of this plus banter…perfect. It took all that the first book did well and made it even better.
It would probably be a little cliché if I said I can't wait for the next book again, but, well, it's true. I'm in for the long haul now. And I'd highly recommend it to everyone – even if you think you don't like Urban Fantasy.
Enjoyment: 4.5/5
Execution: 4.5/5
Recommended to: everyone who liked The Last Sun – actually, scratch that, I rec it to everyone
Not recommended to: content warning: sexual violence (in flashbacks)