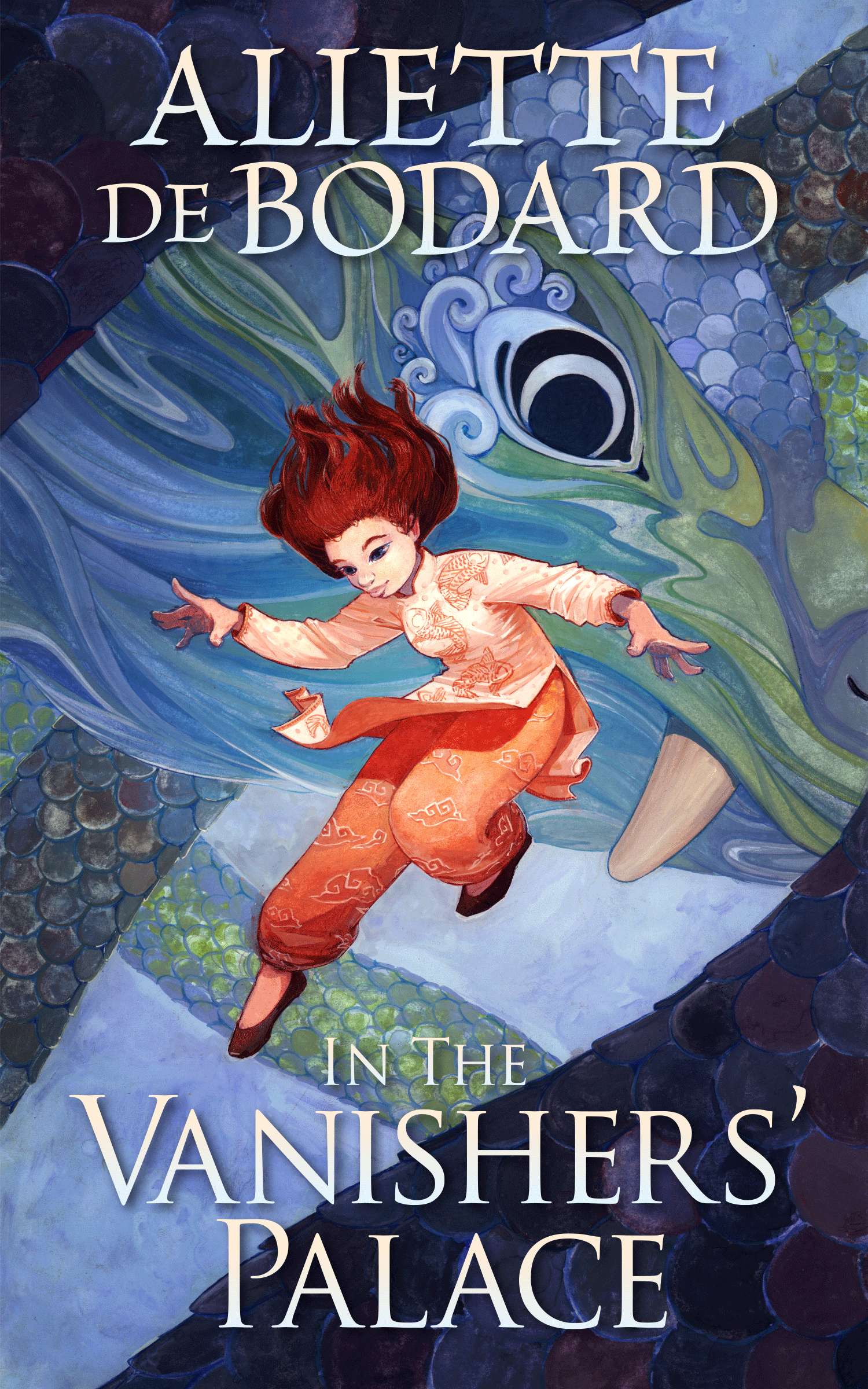 – goodreads –
I received an ARC of this book on Netgalley in exchange for an honest review. 
This was just plain lovely.
The Vanishers had broken the world. They had taken and enslaved as they'd wished, leaving constructs and plagues as their legacies. Their magic was all chains and knives and diseases, everything that bound and broke and devastated. Even their rare healings had been double-edged, leaving people riddled with tumors and shriveled elements.
In the Vanishers' Palace is, at its core, a delightfully queer retelling of Beauty and the Beast set in alternate Vietnam. Yên is a failed scholar, assisting her healer mother, but thought to be fairly useless. When her friend and a daughter from an important family, Oanh, falls gravely ill, she is exchanged for a cure from the dragon, Vu Côn, expecting to be killed, but instead becoming a teacher to her children.
Continue reading "Review: In the Vanishers' Palace by Aliette de Bodard"