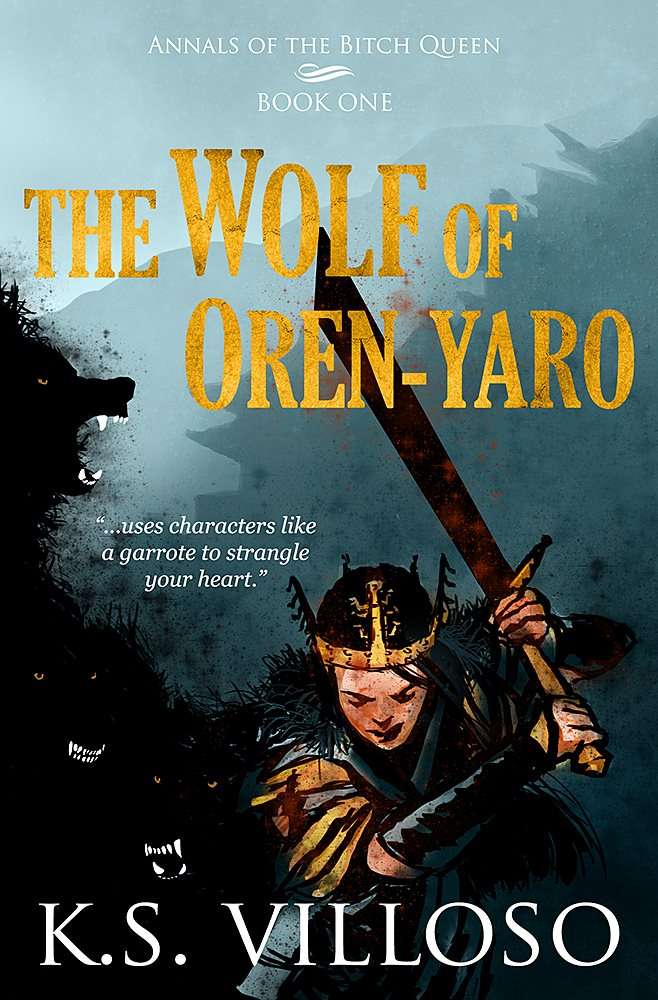 – goodreads –
This was quite the page-turner.
A wolf of Oren-yaro fights to make it right, down to the last breath. A wolf of Oren-yaro does not beg. A wolf of Oren-yaro suffers in silence.
It's a book carried primarily by the characters. They don't always make the wisest of the least frustrating choices, but they're likable or interesting enough. The slow unfolding of the truth of what happened between Rayyel and Taliyen was great and so was the ending – just tense enough and tying some things up while still leaving others for the sequels.
Continue reading "Review: The Wolf of Oren-Yaro by K.S. Villoso (Annals of the Bitch Queen #1)"