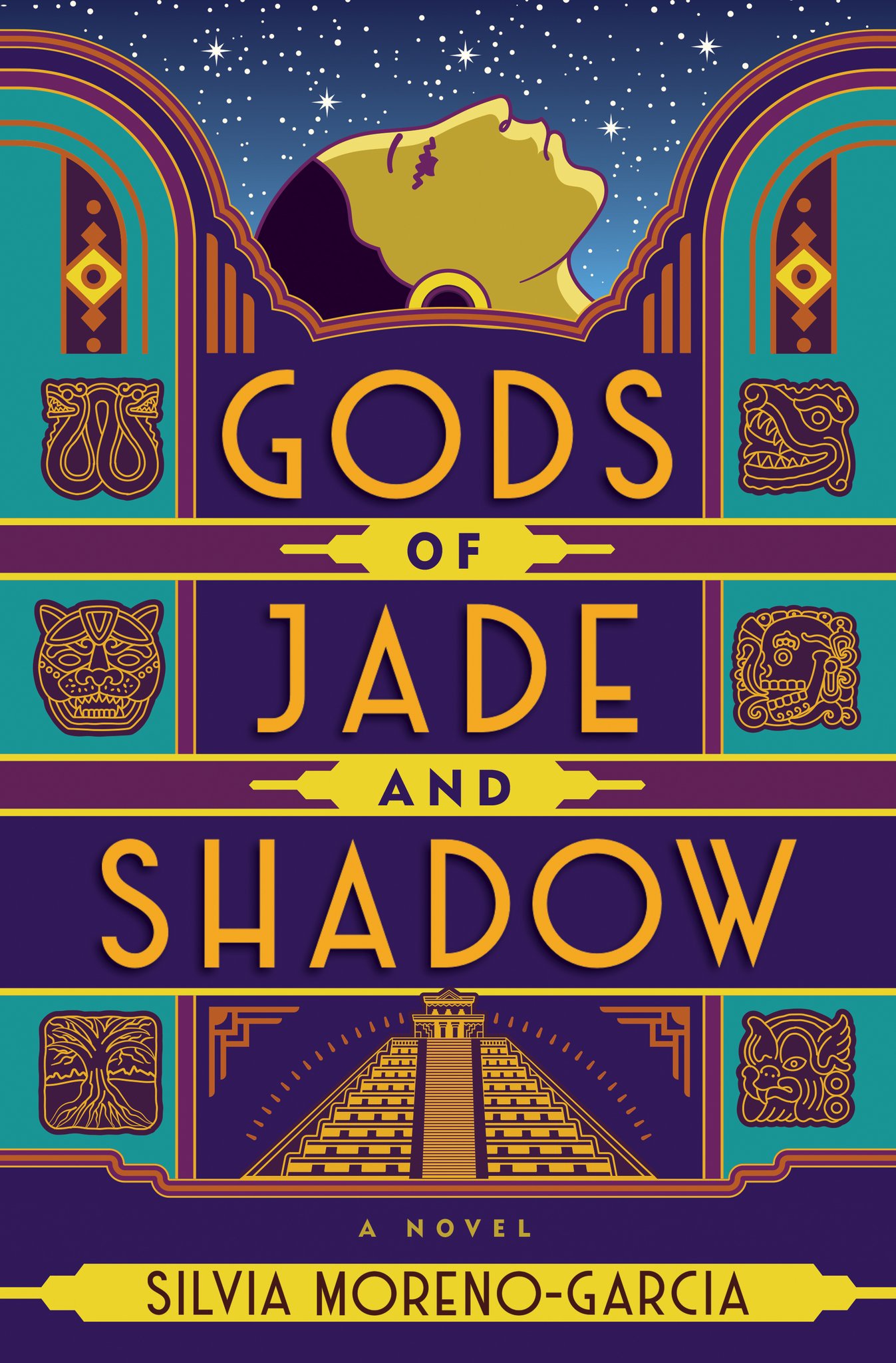 – goodreads –
ARC received from the publisher (Del Rey) on Netgalley in exchange for an honest review.
I won't lie, it was the cover that made me request the ARC (look at it!). 1920s Mexico is not a setting I've seen before either, I'm a sucker for mythological fantasy…in short, I was intrigued. And I can now safely say I did not regret it – if you like the idea of it too, it's definitely worth a read.
Some people are born under a lucky star, while others have their misfortune telegraphed by the position of the planets. Casiopea Tun, named after a constellation, was born under the most rotten star imaginable in the firmament. She was eighteen, penniless, and had grown up in Uukumil, a drab town where mule-drawn railcars stopped twice a week and the sun scorched out dreams.
Continue reading "Review: Gods of Jade and Shadow by Silvia Moreno-Garcia"