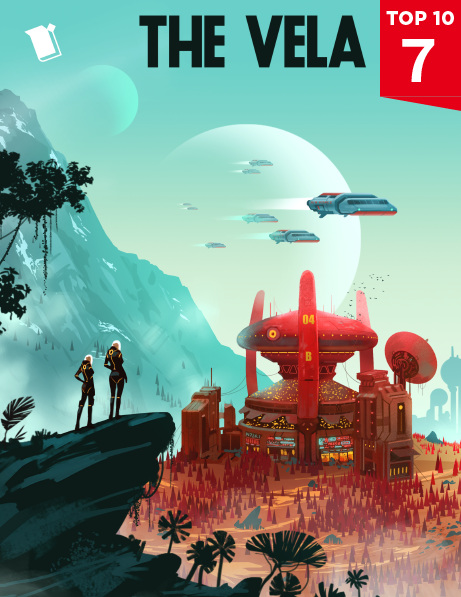 – goodreads –
ARC received from the publisher (Serial Box) in exchange for an honest review.
I pounced at the opportunity to read this barely holding back the squeeing. You mean a story written by Yoon Ha Lee, Becky Chambers, S.L. Huang, and Rivers Solomon? YES PLEASE
  I haven't read any serials before (I have been planning to poke into Tremontaine, but, well, Mt. TBR), but just from the line-up, this was bound to be good. And it was! As I hoped, this turned out to be exactly the sort of sci-fi I love the most – character-focused, with a side of social commentary. Honestly, I can't wait for the sequel.
Continue reading "Review: The Vela by Yoon Ha Lee, Becky Chambers, S.L. Huang, and Rivers Solomon (The Vela: Season #1)"