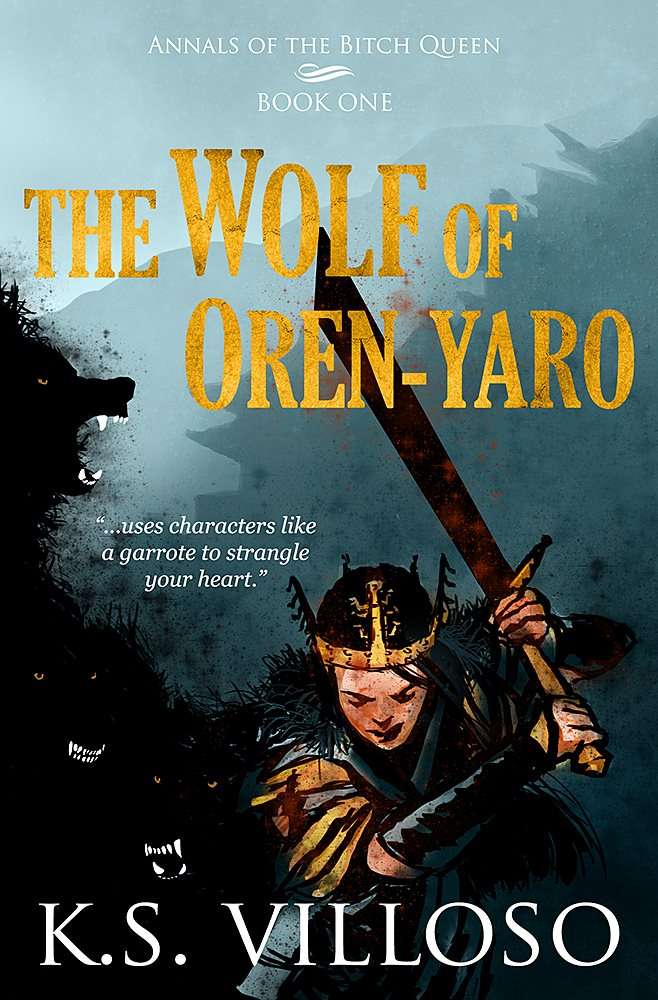 – goodreads –
This was quite the page-turner.
A wolf of Oren-yaro fights to make it right, down to the last breath. A wolf of Oren-yaro does not beg. A wolf of Oren-yaro suffers in silence.
It's a book carried primarily by the characters. They don't always make the wisest of the least frustrating choices, but they're likable or interesting enough. The slow unfolding of the truth of what happened between Rayyel and Taliyen was great and so was the ending – just tense enough and tying some things up while still leaving others for the sequels.
Having read Agartes Epilogues, the technical improvement is also clear – the book flows smoothly, with none of the awkward time jumps, and the style overall is much better. It isn't a book that'd blow your mind, but I found it to be a very fast, very enjoyable read.
The only larger issue I had with it comes down to the chapter 17, when there was a sudden, jarring trippy section and I had no idea what in the fuck is going on anymore. In an otherwise fairly straightforward book, it felt very out of place.
Enjoyment: 4/5
Execution: 3.5/5
Recommended to: those looking for character-focused epic fantasy
Not recommended to: those who hate it when characters make irrational choices